Worms are invertebrates mentioned in the How to Train Your Dragon Book series.
Description
'Worm' is a term applied broadly to any tubular invertebrate. Typically worms are members of the diverse Phylum Annelida, however, sometimes larval stages of insects may also be referred to generally as 'worms'.
In the Book series, lugworms are mentioned specifically, and also general 'worms'. The latter appear to refer to worms which eat decaying matter such as Earthworms. While no detritus-eating worms consume fresh carcasses, they may be associated later on in decomposition of the body, and further decompose it to soil. It is possible 'worms' in the case of decomposing carcasses, may refer generally to insect larvae such as maggots. Lugworms, on the other hand, are a specific worm species, Arenicola marina. They look very similar to earthworms, but live in burrows in beach sand.
Function
In the Book series, worms are mentioned during threats and also mentioned when considering death and decaying bodies.
In reality, many worm species are an integral part of the ecosystem and creating fertile soil for plant growth and breaking down decaying matter into useable nutrients for plants. They are vital to crop farming and gardens. Worms of various species are also used as bait for fishing. One species of earthworm - the Noke - is a delicacy in Australian aboriginal cuisine.
Appearances
The lugworm is mentioned once in Book 1. Gobber threatens the Viking initiates into silence using lugworms.
| | | |
| --- | --- | --- |
| " | SILENCE, OR YOU'LL BE LUNCHING ON LUGWORMS FOR THE REST OF YOUR LIVES! | " |
|   | — Gobber |   |

Worms are mentioned again when the Green Death discusses the concept of the Supper's Song with Hiccup.
| | | |
| --- | --- | --- |
| " | But even a murderous carnivore like myself will be a supper for worms one day. | " |
|   | — Green Death in Dragonese |   |
In Book 4, Gobber yells insults to the Sabre-Tooth Driver Dragon pulling his sleigh at very high speeds across the frozen Sullen Sea.
| | | |
| --- | --- | --- |
| " | GEDDONWITHIT, YOU MISERABLE WHITE WORMS! | " |
|   | — Gobber |   |

In turn, Norbert the Nutjob calls Hiccup a "Hooligan Worm" when he falls into the onion soup in the Hysteric Great Hall.
| | | |
| --- | --- | --- |
| " | Great Thumbnails of Thor! It's the revolting Hooligan worm who shot an arrow in my Royal Bottom yesterday! | " |
|   | — Norbert |   |
References

Worm on Wikipedia


Lugworm on Wikipedia


Earthworm on Wikipedia
The FLORA and FAUNA of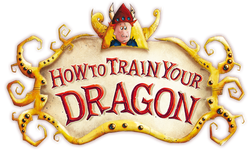 Community content is available under
CC-BY-SA
unless otherwise noted.