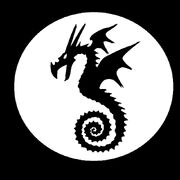 Skaar The Savage
My user name is Skaar the Savage.   My name is Skaar theSavage and I am a dragon trainer who likes Strike Class dragons.I come from a big island called Verulam,an island in the Berserkian Archipelago,Which has Many new dragon species.
Biography
I was born on the island of Verulam and I am currently living on the island for now.My mother left my father a few weeks after I was born.She gave me the name Skaar just before she left. As I grew up I was always told that dragons were the enemy but that all changed the moment I met Fury.
My Favourite Pages
How to Train Your Dragon:The Hidden World
Verulam
Verulam is an island somewhere in the Beserkian Archipelago ,Verulam is a big island with 7 mountain peaks filled with snow.   
My Favorite Dragons Species
Strike Class
Stoker Class
Mystery Class
Bouolder Class
Sharp Class
Tidal Class
Tracker Class
Quotes
Favourite Characters
Favourite Dragon Characters
Favourite Locations
Community content is available under
CC-BY-SA
unless otherwise noted.