Wiki Targeted (Entertainment)
Play Sound
| | | |
| --- | --- | --- |
| " | This guy...we're a lot alike, he and I. We're both protectors, we're both leaders. [src] | " |
|   | — Stoick |   |
Skullcrusher is Stoick the Vast's Rumblehorn before becoming Eret's who first appeared in How to Train Your Dragon 2.
Official Description
"
From the Rumblehorn species, Skullcrusher is part of a previously undiscovered class — Tracker Class, being that he is the bloodhound of the dragons.
He can find anything on scent, like when he found Hiccup in Valka's nest based only on Hiccup's lost helmet. Skullcrusher looks like a truffle pig mixed with a rhino, but much bigger. He has chitinous green-red iridescent coloring and surfacing of a scarab beetle and keeps his battle axe-shaped muzzle in the dirt, sniffing things out.
"
 
— Dragonpedia
 
| | | |
| --- | --- | --- |
| " | This walking battering ram may have a sensitive nose, but he has a very hard head. Maybe that's why he and Stoick get along so well. | " |
|   | — Dragons: Rise of Berk |   |
"
Originally the Dragon of Stoick the Vast, Skullcrusher was bestowed upon Eret, son of Eret after the defeat of Drago Bludvist. Skullcrusher carries on the spirit of the Legendary Berkian Chief with his unshakable determination, fierce warrior spirit, and hard-headed attitude. When Stoick attempted to capture the beast, it dragged him miles into the air. As they plummeted to the ground, he continued to throw punches at this clearly-worthy adversary! Eventually, Stoick realized the massive Rumblehorn wasn't trying to harm anyone, but rather protect! With this newfound knowledge, the two brutes teamed up and saved the day.

From that day on, Stoick and Skullcrusher would make a formidable team until fate met Stoick on Valka's Sanctuary. Skullcrusher would go on to continue flying with the Riders, carrying the memory and honor of Stoick the Vast with them.
"
 
— Dragons: Titan Uprising
 
"
What child doesn't have some kind of issue with their Father?
In Hiccup's case, growing up with only a disapproving Stoick as his only parental authority left him with a burden of self-doubt none of his friends had to deal with. It is this impossibility to please his father that first drove him beyond the accepted truths of his village to befriend Toothless in the first place. Over the years, Hiccup worked hard to win his father's approval, finally succeeding in doing so shortly before Stoick met his doom at the hands of Drago Bludvist.
Skullcrusher watched it all. He heard the frustration of his rider, ranting about his rebellious son and knew that under the frustration was a hidden admiration. He watched Hiccup, despondent that his father was so hard to impress, and knew that it would drive a greater ambition than if the acceptance was granted easily. For years he witnessed this interplay between father and son, until the moment everything changed for all of them. Through all of it, he sensed one emotion above all others: love.
He knows Stoick's anger is driven by wanting to protect his son, just as Hiccup's rebelliousness is driven by a desire to have his father approval after years of being a misfit and an outsider, or bearing the guilt of responsibility for his mother's disappearance.
Because no matter how difficult a son's relationship with his father can become in a world where men and boys are encouraged to repress their feelings, under all the confusion is the love Stoick felt when he first held his infant son and saw the potential for what Hiccup would one day become. At that moment, no other emotion was stronger than pride.
"
 
— Father's Day Skullcrusher in Dragons: Titan Uprising
 
Biography
| | | |
| --- | --- | --- |
| " | | " |
|   | — Stoick and Gobber give Skullcrusher his name |   |
As shown in "Crushing It", Skullcrusher was the first Rumblehorn found by Berk's Dragon Riders on Dragon's Edge. They believed that he was trying to destroy the Edge and drive them out when in reality he was attempting to warn the Riders of an incoming tidal wave. They spent some time trying to catch and relocate him until Stoick came to help and realized that he wasn't interested in destruction. Together with Stoick and the Riders, they were able to save the outpost from being wiped out, with the Rumblehorn proving particularly useful in completing the stone wall that had once been erected to keep him out. Stoick then named him Skullcrusher — on account of their mutual hard heads — and took him to Berk with him. He was also given Thornado's saddle, which was later upgraded by Stoick.
| | | |
| --- | --- | --- |
| " | Don't worry boy, this should only take a minute. [src] | " |
|   | — Stoick |   |
In "Team Astrid", as Stoick's dragon, he defended Berk when Dagur the Deranged attacked. Skullcrusher then went with Stoick, Astrid, and Stormfly to aid Hiccup in defending Dragon's Edge. He and Stoick charged through a Berserker ship and sunk it, but got caught in one of the ship's nets in doing so. However, Stoick was able to free him and he then fought alongside the Dragon Riders' Auxiliary, driving Dagur away.
Later, in "A Time to Skrill", Skullcrusher also aided Stoick and the Dragon Riders' Auxiliary in defending Berk from the Frozen Skrill that was seeking revenge on Hiccup and Toothless.
"

Snotlout: "We're all gonna die!"
Stoick: "Not if we have anything to say about it. Chew on that, you fire-snortin' reptile! No offense, boy. I see him, Skullcrusher."

"
 
 
During the events of "Turn and Burn", Skullcrusher assisted Stoick in tracking down Spitelout when he went missing for a month. Together, along with Hiccup, Snotlout, and their dragons, they found him and Kingstail on Storehouse Island. However, they came under attack by the Singetail. They were unable to drive it away and were forced to give up the island when other Singetails arrived. Before leaving, Skullcrusher and Stoick took the "S" from the storehouse with them.
In "A Grim Retreat", Skullcrusher brought Stoick and Gobber to Dragon's Edge so they could watch over the island while the Dragon Riders were away in their vacation. When Skullcrusher was resting the next day, he regurgitated the bones of a chicken he ate, which made the terrified Gobber into believing the Rumblehorn ate Tuffnut's pet Chicken. When Gobber tried to hide the bone away, one of them fell to the ground and was recovered by Stoick, who started to assume that Gobber was the one who ate Chicken instead.
When Hiccup talked to Stoick about how Viggo Grimborn will come after Berk's dragons in "Last Auction Heroes", Stoick looked at a sleeping Skullcrusher and agrees with Hiccup's plan. Skullcrusher was then seen playing with Toothless at the Academy.
In "Shell Shocked, Part 1", Stoick and Skullcrusher took part in Hiccup's mission to retrieve the Dragon Eye from Viggo. However, when they arrived at the Hunters' base, they found it devastated. Skullcrusher then returned to Berk with Stoick.
| | | |
| --- | --- | --- |
| " | Come on, big boy. We're not going down like this. That's a good fella! [src] | " |
|   | — Stoick |   |
When Krogan's forces temporarily overtook Dragon's Edge in "The Wings of War, Part 2", Stoick and Skullcrusher led an attempt to reclaim it. The Rumblehorn and his rider fought an arduous battle against the Dragon Flyers, though the tide turned in their favor when Hiccup, Spitelout Jorgenson and Gustav Larson enact a plan to have the Singetails abandon their Flyers. Later on, Skullcrusher and Stoick accompany Astrid and Stormfly in chasing down Krogan and Viggo, avoiding the barrage of fireballs created by Krogan's Singetail before being hit and thrown off course. Skullcrusher and Stoick manage to recover and make a safe landing.
| | | |
| --- | --- | --- |
| " | Skullcrusher, SOS! [src] | " |
|   | — Stoick |   |
Stoick was outraged when he learned about Johann's true allegiance in "No Bark, All Bite", and Skullcrusher did not hesitate when the Hooligan chief commanded him to burn all of Johann's latest shipments. He later accompanied Stoick, Hiccup, and Toothless in their search for willow bark, fighting off Dragon Flyers along the way. When Hiccup and Stoick's relationship became strained through their arguments, both Skullcrusher and Toothless worked together in having their riders forgive one another. The group soon flew back to Berk when they realized Johann's true plan, and Skullcrusher helped Stoick in confronting Krogan to give Hiccup and Toothless time to free the imprisoned dragons and retake Berk from the Hunters and Flyers.
In "Darkest Night", Stoick and Skullcrusher were out patrolling on their own when they got ambushed by Dragon Flyers. Skullcrusher successfully sent an S.O.S. to the other Dragon Riders before being incapacitated by the Singetails' fireballs. Despite his condition, Skullcrusher managed to rescue his rider from certain death and was carried back to Berk by Grump to make a complete recovery.
When Hiccup went with Toothless to try and reason with Drago Bludvist, Skullcrusher helped Stoick, Gobber, and Grump to track down Hiccup, using the latter's lost helmet. They were able to find Hiccup and encountered Stoick's wife, Valka, at her mountain. He, along with Stoick, Hiccup, Gobber, Valka, and their dragons then defended the mountains against Drago's army. However, after Drago's Bewilderbeast killed Valka's, the former took control over all the dragons, including Skullcrusher.
At Berk, after Drago and his Bewilderbeast are defeated, Skullcrusher and all the other dragons bow down to Toothless, their new Alpha. Following Stoick's death, Hiccup suggests that Skullcrusher passes into the care of their new ally and former dragon trapper Eret, Son of Eret, recognizing Eret's skill and courage in helping Berk defeat Drago Bludvist. After this, he and Eret then took part in Berk's Dragon Races.
Skullcrusher is seen being ridden by Eret, on the way to Nepenthe. The latter has difficulties in controlling the dragon and Valka advises him to give the Rumblehorn a gentle touch.
On the island, unlike the other dragons, Skullcrusher isn't attracted to the hot pools, but he still doesn't find anything out of the ordinary, that could lead to the cause of the tremors.
At dinner, after Calder reveals his true nature, Skullcrusher prepares himself to fight. However, due to being outnumbered, he and the riders surrender.
After Hiccup escapes, he frees all the dragons, including Skullcrusher, and everyone prepares to leave the island. However, right at that moment, few Foreverwings wake up and begin destroying the village. Although Skullcrusher does not appear while the riders help the people of Nepenthe, after Hiccup defeats Calder, he carries Eret to the scene, to see what happened before returning to Berk.
Sometime later, Skullcrusher and all the other Riders' dragons are captured by Silkspanners until they are freed. Skullcrusher and Eret fly off with Hiccup, Astrid, Gobber, and the Twins before coming across an island that has been infested by the deadly dragonvine plant. Skullcrusher, Barf, Belch, and their respective riders stay on the island to find and destroy the root of the dragonvine, only to stumble upon the island's inhabitants' plan to use the plants as weapons of war. The six are then thrown into a pit of dragonvine, only to be rescued by Hiccup's team who have returned with the Silkspanners that feed on the dragonvine.
Skullcrusher and Eret continue to live on Berk, scouting out for Trapper ships that the Dragon Riders would raid to free the imprisoned dragons there. When a vicious Dragon Hunter called Grimmel the Grisly plans to destroy Berk unless Toothless is given up to him, Skullcrusher, Eret and all the other Berkians embark on a quest to find the Hidden World. They eventually settle on a habitable island that the Berkians would call New Berk.
When Valka and Cloudjumper inform everyone that Grimmel and the Warlords' armada are tracking them, Hiccup leads the other Riders and their dragons on a mission to capture Grimmel in his base, only to leave empty-handed and resulted in Ruffnut's temporary imprisonment.
After Toothless and the Unnamed Light Fury are captured by Grimmel, Skullcrusher charges out of the forest with all of Berk's dragons to rescue their Alpha. Toothless orders them to stand down so that his mate's life would be spared. Skullcrusher and the other dragons are forced to enter cages on the armada's ship until the Dragon Riders come to their rescue. Toothless then tells Skullcrusher, Grump, and Cloudjumper to pick up their riders before returning to the battle.
Once Grimmel is defeated, the Berkians are left with no choice but to free their dragons to live in peace. Skullcrusher bids farewell to Eret and flies off to the Hidden World with all the other dragons.
Physical Appearance
Skullcrusher is a full-grown Rumblehorn with green and orange scales, a red face, as well as a light underbelly.
Personality
| | | |
| --- | --- | --- |
| " | Doggedly determined when he's caught a scent. | " |
|   | — Dragonpedia |   |
In comparison to Grump, Skullcrusher is stern and serious-looking, and sometimes a little stubborn — corresponding with the personality of Stoick. He always has his nose to the ground, following a scent, as is typical for his species.
Skullcrusher can be friendly, especially towards his rider. He is doggedly determined once he has caught a scent. He is caring and a natural leader, warning
the other dragons of an oncoming tsunami to ensure their safety.
Skullcrusher also has a playful side, like spinning around while flying. He was also seen playing a bit with Toothless in "Last Auction Heroes".
Abilities and Skills
Tracking: Like all Rumblehorns, Skullcrusher has a keen sense of smell, enabling him to track anything once he has caught the scent.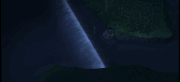 Strength: Skullcrusher possesses an incredible level of strength. He can charge with his head lowered and horns displayed to do some serious damages. He also doesn't have trouble carrying large Vikings on his back such as Stoick and extra weight of Hiccup. Skullcrusher's extreme strength was greatly proven when he was able to ram down a sea stack when flying at full speed towards it, as well as when he charged clear through a Berserker ship and sunk it into the ocean.
Endurance: Skullcrusher can recover rather quickly after being directly hit by a Singetail's fireball.
Fire: Skullcrusher can shoot burning, explosive missiles from his mouth that can do a lot of damage.
Acrobatics: Skullcrusher has some impressive agility in the air despite his large size.
Speed: Skullcrusher can move very quickly on land and in the air.
Intelligence: Skullcrusher has shown to be able to try to figure out ways to make other dragons flee the island before they could be killed. Skullcrusher also managed to evade or escape the traps set by the Dragon Riders.
Relationships
Stoick first met Skullcrusher on Dragon's Edge, and the Rumblehorn was initially perceived by the Dragon Riders as highly aggressive. After their first encounter, Stoick realized that Skullcrusher was trying to warn everyone about a massive tidal wave that is coming to wipe out the island. Stoick and Skullcrusher worked together in saving the Edge and formed a strong bond in the process.
Skullcrusher and Stoick continued to fight together as the threat of the Dragon Hunters and the Dragon Flyers arose. When Stoick got nearly killed by a Singetail's fireball, Skullcrusher swiftly lifted him to safety until the Dragon Riders' Auxiliary came to their rescue.
When news of Drago Bludvist's campaign reach Berk, Skullcrusher aided Stoick by tracking down Hiccup after he flew off on his own. The Rumblehorn later helped his Rider again in rescuing Valka after she nearly fell to her death.
Skullcrusher first met Eret when the Dragon Riders came to rescue Hiccup and Astrid, but they didn't interact with one another. After Stoick's death and Drago's defeat, Skullcrusher approaches Eret and nudges the ex-trapper in a friendly manner. Eret was honored to have the Rumblehorn as his dragon, and the two immediately became close friends.
Toothless initially disliked Skullcrusher due to the latter's first impression as a rampaging wild dragon on the Edge. It was eventually revealed that the Rumblehorn was trying to warn everyone about a gigantic tidal wave, and the two dragons worked together in saving the Edge from being destroyed. Skullcrusher and Toothless became friendlier to each other, as they are sometimes seen playing together.
In How to Train Your Dragon 2, Skullcrusher acknowledged Toothless as the new Alpha Dragon by bowing down to him.
In How to Train Your Dragon: The Hidden World, Skullcrusher was the first dragon to rush in to rescue Toothless when Grimmel the Grisly captured the Night Fury.
In-game Statistics
Standard Skullcrusher
Statistics in

Father's Day Skullcrusher
Statistics in

Appearances
Trivia
References
Dragon Characters of

Deathgripper: Defender Deathgripper • Dreadgripper • Executie • Fenrir's Eviscereaper • Glaivedriver • Grim Hornettle • Grimmel's Deathgrippers • Marshland Deathgripper • Miasmic Deathgripper • Sappheral • Slaughterdijk


Light Fury: Light Fury
Night Fury: Toothless
Skrill: Brute Skrill • Defender Skrill • Dynamojo • Frozen Skrill • Fryrir • Helpful Skrill • Hide-Fryer • Hunterbolt • Icebane • Invading Skrill • Joltalon • Marshland Skrill • Revenger • Shadow Skrill • Shrill Boltbeak • Skitterbugs • Sleigher • Spark Guard • Sparkheart • Viggo's Skrill
Snow Wraith: Coldreign • Frostfang • Frostfright's Big Bro • Frostfright's Lil Sis • Furtive Fleetsleet • Glazier • Gothi's Frostfright • Injured Snow Wraith • Skrill Chiller • Wild Wraith • Wood Wraith
Triple Stryke: Champion Triple Stryke • Common Triple Stryke • Deathstalker • Eclipser • Emperor Pandinus • Ketillkott • Marooned Manstinger • Nikora's Triple Stryke • Rosethorn • Slender Green Triple Stryke • Sleuther • Starstreak • Stone Mother • Syringaca • Thorntail • Triple Strype
Woolly Howl: Defender Woolly Howl • Frostfire • Fuzzbucket • Infected Woolly Howls • Wise Wind • Woodwind

Fireworm: Defender Fireworm • Enhanced Fireworm Queen • Ghostglow • Fearsome Flamellion • Flashfright • Homunculosa • Plain Fireworm Queen • Royal Fireworm • Snotlout's Fireworm Queen • Solar Flare • Verdigriff


Flame Whipper: Baby Flame Whipper
Gobsucker: Dijester • Gobstinker • Muddlehunt • Sparklestank
Green Death: Crimson Death • Red Death • Violet Death
Hobblegrunt: Borealis • Defender Hobblegrunt • Gruff • Primal Hobblegrunt
Hobgobbler: Dreadgobbler • Droog • Rescued Hobgobbler • Smitten Hobgobbler
Large Shadow Wing: Alpha Shadow • Dawnstar • Grim Gamper • Marooned Greezer • Smog-bomber • Snogglewing
Moldruffle: Exotic Moldruffle • Greenkeep • Dirt-Hurler • Jewelbilant • Rhinestorm • Turfraider
Monstrous Nightmare: Astrid's Monstrous Nightmare • Blazewing • Blazing Phoenixfire • Brisket, Saddle, Chuck, Rump, Loin, Scrag, Cutlet, Ham Hock, Sausages, Offal, Knuckle, and Pot Roast • Burlystorm • Cagecruncher • Cawmour • Charsoul • Defender Monstrous Nightmare • Dread Nightmare • Exiled Monstrous Nightmare • Fanghook • Fangmaster • Firescrapes • Flick • Girl Hookfang • Hookblazefang • Hookfang • Hookfang's Mate • Hookfang's Nemesis • Hookfang's Offspring • Hookfire • Liberated Whip-Wreck • Merciful Nightmare • Mountain Nightmare • Nidhogg • Stormfly's Adopted Monstrous Nightmare • Sven's Nightmare • Valka's Mercy • Viggo's Savior • Whip-Slash
Night Terror: Brood-blossom • Darkvarg • Hallucinerator • Hotshot • Nightwatch • Peggy • Sacred Terror • Seedling Night Terror • Smidvarg • Tarred Night Terror
Red Death: Red Death
Singetail: Ambered Singetail • Captured Singetail • Deathlout • Flamelout • Forest Singetail • Grovelout • Heatlout • Hotbelly Singetail • Hotlout • Infernier • Krogan's Singetail • Mother Singetail • Scorch • Sear • Stoick • Winterwick
Small Shadow Wing: Baited Breath • Obskewer • Prismarch • Spring's Shadow • Shimmerwing
Terrible Terror: Butt and Head • Defender Terrible Terror • Gothi's Pet • Iggy • Kick-off Terrors • Leopold • Nibbles • Pain • Sharpshot • Smudgeon • Sneaky • Stormfly's Adopted Terrible Terror • Valka's Hatchling Terrors
Threadtail: Almondine • Duskgust • Foliander • Mildew's Strain • Sunsoak
Typhoomerang: Defender Typhoomerang • Forest Typhoomerang • Helpful Typhoomerang • Marooned Flambo • Primal Broadguard • Pyre-Flier • Radiant Skyglow • Skyfire • Tense Typhoomerang • That • Torch • Torch's Mother • Torch's Siblings • Trap-phoomerang • Viggo's Typhoomerangs

Bewilderbeast: Berserker Bewilderbeast • Drago's Bewilderbeast • Vanaheim Bewilderbeast • Valka's Bewilderbeast


Luminous Krayfin: Lumie
Ripwrecker: Bargemine • Derelicker • Exotic Ripwrecker • Gloomlurker • Rogue Submaripper • Seashine • Sinker-Claws
Sand Wraith: Claytrapper • Helpful Sand Wraith • Seedling Sand Wraith
Scauldron: Bonecrusher's Conquest • Breampunk • Bumble • Captured Scauldron • Defender Scauldron • Exotic Scauldron • Grim Sizzle • Mea • Mildew's Misery • Scauldy • Snorre's Scauldrons • Steam-spewer • Thunderfish
Seashocker: Bolt & Float • Covecharger • Defender Seashocker • Nikora's Seashocker • Rane & Shyne • Soaky and Wetty • Valka's Seashockers • Viggo's Seashockers • Wavewight • Whet and Wylde
Shellfire: Viggo's Shellfire
Shockjaw: Boltbite • Deepfreeze • Defender Shockjaw • Exotic Shockjaw • Snappy-Zappy-Sand-Zapper • Snazzolt
Sliquifier: Defender Sliquifier • Exotic Sliquifier • Grazefall • Marooned Seaslick • Splashspout • Surflurker
Submaripper: Belchfast • Deepkeeper • Mariner's Myth • Mopey-Slick • Nauticalamity • Primal Aquabeast • Shipsbane
Thunderdrum: Bam • Bing • Bludcrest • Boom • Champerone • Defender Thunderdrum • Earsplitter • Eret's Thunderdrum • Lil Lullaby • Reef Thunderdrum • Shifty Murklurker • Stormfly's Adopted Thunderdrum • Tectonic Thunderdrum • Thornado • Warcry • Waveshaker • Whirlwing • Wingburst
Tide Glider: Defender Tide Glider • Exotic Tide Glider • Grim Slipsmolder • Lake Skater • Mistmenace
Windwalker: Galeguard • Mistroll • Seasail • Skykarver

Catastrophic Quaken: Aurum • Blawberry • Captured Quaken • Champion Catastrophic Quaken • Cryoconitemare • Enslaved Quakens • Four-Man • Glaciated Quaken • Ice-Tongue Quaken • Lethiferous Cromlech • Liberated Trolboulder • Melonquarry • Meltwater Kryal • Tormentor • Trained Catastrophic Quaken • Spikeback


Crimson Goregutter: Bulwark • Dread Goregutter • Eir's Crimson Goregutter • Grainfield Goregutter • Gruff Goregutter • Magnanimous Martyrium • Rescued Crimson Goregutter • Wapititan
Eruptodon: Coaldron • Great Protector • Helpful Eruptodon • Kilnkin • Magmadon • Magmic Eruptodon • New Protector • Strokkur • Tectonic Thorium • Volcanic Eruptodon • Volcanic Vethorm
Grapple Grounder: Defender Grapple Grounder • Exotic Grapple Grounder • Fierce Piercer • Floeshot • Lurchador • Sour Grapple
Groncicle: Defender Groncicle • Primal Bewilderbreath • Rubeus • Sweetcicle • Wyrmafrost
Gronckle: Book Wyrm • Cheesemonger • Crubble • Defender Gronckle • Diamondgnaw • Dread Gronckle • Exiled Gronckle • Fighter Gronckle • Fishmeat • Gary • Gothi's Gronckle • Grove Gronckle • Injured Gronckle • Junior Tuffnut • Junior Tuffnut Junior • Meatlug • Meatlug's Cousin • Meatlug's Mate • Meatlug's Offspring • Molten Magmannette • Obsurdian • Phlegma's Gronckle • Shattermaster • Slug • Snoggletog Dragon Tactics Gronckles • Stormfly's Adopted Gronckles • Thaw Fleet • Tuffnut Junior • Yawnckle
Hotburple: Basket Case • Beachcomber • Bedrock Terror • Blistering Belcher • Bush-Wacker • Chartooth • Defender Hotburple • Eir's Titan Wing Hotburple • Emberock • Floe Hotburple • Grump • Hearty Hotburple • Ill Hotburple
Screaming Death: Screaming Death • Trained Screaming Death
Sentinel: Bizarregoyle • Brute Timbertoast • Cinder • Dreadel • Elder Sentinel • Halcyard • Mossguard • Silent Knight
Shovelhelm: Clawlifter • Damsail • Exotic Shovelhelm • Gnawhelm • Guslout
Snafflefang: Brute-Wurst • Carnastial • Defender Snafflefang • Eggfang • Fendmender • Frosty Sparguard • Irontooth • Lump • Primal Snafflefang • Slough Snafflefang • Spitelout's Snafflefang • Stocky Snafflefang • Yakstacker
Thunderpede: Colorcrunch • Defender Thunderpede • Exotic Thunderpede • Furnace • Goliam • Sleet-Beater • Stonewall
Whispering Death: Bombwelter • Brisk Whisper • Death Ride • Defender Whispering Death • Exotic Whispering Death • Gravedigger • Gritty Sawmaw • Groundsplitter • Guarded Whisper • Helpful Whispering Deaths • Hiccup's Baby Whispering Death • Mawdrill • Screaming Death's Siblings • Sky-Pirate • Toothless' Nemesis • Trailtwister • Trained Glowing Whispering Death • Trained Titan Wing Whispering Death • Wrylite

Egg Biter: Chompers • Coppertop • Egg Blossom • Exotic Egg Biter • Nipper


Grim Gnasher: Dawnbite • Gnasteeze • Toadlich
Hackatoo: Cloudcarver • Defender Hackatoo • Exotic Hackatoo • Hackagift
Raincutter: Defender Raincutter • Dewdrop • Icecutter • Puddlemuck • Squall-caller • Thump
Razorwhip: Exotic Razorwhip • Fighter Razorwhip • Hailfate • Jade-Blade • Lashbane • Plated Razorwhip • Quarry Razorwhip • Sawtooth • Searing Seethsizzle • Slash-Dasher • Windshear • Wingnut
Scuttleclaw: Budbite • Defender Scuttleclaw • Gressjester • Helpful Scuttleclaw • Meatlug's Cheerleader • Scuttleclaw Hatchlings • Slushclaws
Shivertooth: Distemplar • Exotic Shivertooth • Flutterfang • Helpful Shivertooth • Sweet-Tooth
Speed Stinger: Corroderunner • Exotic Speed Stinger • Fighter Speed Stinger • Icebreaker • Lead Stinger • Liberated Floutscout • Mala's Speed Stingers • Seedling Speed Stinger • Speedy • Sweet-Sting
Stormcutter: Brute Stormcutter • Cloudjumper • Defender Stormcutter • Dimflight • Eir's Titan Wing Stormcutter • Exiled Stormcutter • Gloomleer • Hurribane • Liberated Duskcutter • Marinecutter • Reignstorm • Serene Stormcutter • Tempestuous Scalestrom • Tripfire • Wingwary • Wonderclap • Woodland Stormcutter
Thornridge: Gloomshadow • Primal Thornridge • Sparknettle • Thornshade • Warywing
Timberjack: Axewing • Axewing the Second • Brute Timberjack • Dammen's Timberjack • Defender Timberjack • Driftcleaver • Lithe Loggerjammer • Lonewood • Seedling Saplinger • Soaring Sidekick • Stokehead • Stoneslice • Taxi • Tricky Timberjack • Wetland Timberjack
Windstriker: Boiling Billows • Chinooker • Defender Windstriker • Galesplitter • Retired Windstriker • Snaggletooth • Winged Warden

Armorwing: Bandit • Coldsnap • Fool's-Gold • Goldrush • Gresskarmor • Irongaze • Knocks • Liberated Haulmauler • Twist-Trapper


Boneknapper: Antiquarian Accumulator • Bludgeon Knapper • Bog-Blight • Boneknapper Family • Boneshedder • Brute Boneknapper • Cryptic Collector • Dammen's Boneknapper • Defender Boneknapper • Ghaslit • Gobber's Nemesis • Grave Knapper • Purlossein • Skullcrown • Tomb Thief • Trained Glowing Boneknapper
Buffalord: Auroch King • Beezelord • Big Buff • Big Snuff • Bisonarch • Boarcharger • Brute Buffalord • Exotic Buffalord • Frostgnaw • Hearty Buffalord • Maeve's Buffalord • Mosster • Mudgut • Pufferfinch • Thicket Buffalord
Cavern Crasher: Exotic Cavern Crasher • Firecomb Crasher • Grotto Gutter • Schmoozer • Slimeball • Slimeslinger
Changewing: Baby Changewing • Captured Changewing • Chimerical Chamomeleon • Defender Changewing • Edgewing • Hidera • Incognito • Phantom • Snuffnut • Springwing • Stalker Changewing • Tuaterror • Tuffwing • Underwood Changewing
Chimeragon: Patch
Death Song: Exotic Death Song • Garffiljorg • Garff's Adoptive Father • Jestbelter • Sirenade
Dramillion: Bonnefire • Elder Dramillion • Fishlegs' Dramillion • Hurleqast • Marooned Mimiric • Myrkva the Immoral • Nattvig • Standard Dramillion • Titan Wing Dramillion
Flightmare: Defender Flightmare • Exotic Flightmare • Flaredawn • Hofferson's Bane • Injured Flightmare • Skystreaker • Trancemare • Viggo's Flightmare
Foreverwing: Guardian of the Forest
Hideous Zippleback: Barf and Belch • Defender Hideous Zippleback • Dread Zippleback • Barf and Belch's Mate • Barf and Belch's Offspring • Exiled Hideous Zippleback • Fart & Sniff • Hamfeist • Heel & Brak • Kandy & Kane • Muck and Tumble • Silverslash • Snort and Sniff • Snothead • Sparkle & Sparks • Sparks and Spew • Titan Wing Zippleback • Tricky Two-Heads • Valley Zippleback • Whip and Lash • Zesty Zippleback
Hobgobbler: Dreadgobbler • Droog • Rescued Hobgobbler • Smitten Hobgobbler
Prickleboggle: Helpful Prickleboggle • Krustler • Seedling Prickleboggle • Skypiercer • Thornforce
Sandbuster: Frostbiter • Marooned Mukchucker • Quicksand • Sawduster • Siltsmacker • Snowball • Wild Sandbuster
Silkspanner: Bayana's Silkspanners • Marooned Deathstrand
Slithersong: Bloomsang • Dazzlesing • Necronomodon
Slitherwing: Harmhug • Slinkling • Sweet-Stripe • Toksin
Smothering Smokebreath: Apneatic Archechoke • Defender Smothering Smokebreath • Dustbrawler • Exotic Smothering Smokebreath • Flutter-Fog • Gritpicker • Helpful Smokebreath • Rattling Smokebreath • Smogger
Snaptrapper: Brute Snaptrapper • Death & Chocolates • Death Race Snaptrapper • Defender Snaptrapper • Helpful Snaptrapper • Outsnapper • Snappy •Stormfly's Adopted Snaptrapper
Sweet Death: Defender Sweet Death • Exotic Sweet Death • Helpful Sweet Death • Masked Sweet Death • Seedling Sweet Death • Sqyrm
Sword Stealer: Broken Blade • Chillblade • Defender Sword Stealer • Exotic Sword Stealer • Forgefeist • Gleamer

Deadly Nadder: Ambered Nadder • Baby Nadder • Bork Week Nadders • Brush Nadder • Defender Deadly Nadder • Dread Nadder • Edge Nadder • Fireshrike • Flystorm • Hardychomper • Infected Deadly Nadders • Kingstail • Lethal Lancebeak • Nimble Nadder • Pincher • Scardian • Sick Deadly Nadder • Skyblade • Springshedder • Steelspike • Steeltrap • Stormfly • Stormfly's Adopted Deadly Nadder • Stormfly's Mate • Stormfly's Offspring • Vaynglory


Mudraker: Muddie
Rumblehorn: Arctic Rumblehorn • Defender Rumblehorn • Drago's Rumblehorn • Flank-Tanker • Grimtorn • Krogan's Rumblehorn • Poise the Vast • Rhineblow • Robust Rumblehorn • Rumblehorn Hatchlings • Seedling Rumblehorn • Skullcrusher • Snowcap • Son of Skullcrusher • Valiant Scarbearer
Snifflehunch: Pestbud • Primal Snifflehunch • Runter • Scentinel • Seedling Snifflehunch • Snifflestone
Submaripper: Belchfast • Deepkeeper • Mariner's Myth • Mopey-Slick • Primal Aquabeast • Shipsbane
Thunderclaw: Aurvandil • Bonesnarl • Defender Thunderclaw • Gyllentalon • Liberated Hardcast • Polar Thunderclaw • Rumpus • Sailback • Sturmundrang • Tundra Thunderclaw • Valiant Vingthor
Windgnasher: Arcane Kulingbiter • Auroara • Champion Windgnasher • Chinuke • Defender Windgnasher • Galegrinder • Gnarley • Gustnudger • Ironhide • Vindjakker • Woodland Windgnasher
Community content is available under
CC-BY-SA
unless otherwise noted.