Sheep are common livestock that appear in the How to Train Your Dragon book series.
Description
Sheep are "even-toed ungulates" - meaning they walk on two hoofed toes and are plant eaters. They have been domesticated for many millennia, possibly from the Mouflon a wild sheep species of Asia and Europe. From this wild sheep, domestic sheep were selected for producing woolen coats, typically white in color. Though a white coat is predominant due to its ability to dye better, many other colors are seen on sheep such as black, brown, and even patched colors - called piebald. Sheep may have a pair of horns, no horns (polled), or even more than one pair of horns.
Function
In both the Book series and real life, sheep are used as a source of meat. In particular, Dragons are seen consuming sheep in the Book series. In actuality, sheep are also milked. A sheep's other primary use for humans is wool, and makes up most of the animal-based fiber used worldwide.
Appearances
When Hiccup goes to ask the Green Death if he comes in peace or war, he finds the dragon eating sheep. He was keeping a herd under his talons and from time to time he was releasing one only to catch it again, toss it in the air and swallow it whole.
| | | |
| --- | --- | --- |
| " | This was a mistake, as Hiccup suddenly realized that the Dragon was holding a herd of pathetically bleeting sheep captive under one massive claw. | " |
|   | — Book 1 |   |

Some of the sheep are eaten, but some escape when the Green Death dozes off for a nap.
| | | |
| --- | --- | --- |
| " | His great claws relaxed and fell open and the remaining sheep, their woolly sides trembling with terror, scrambled over the tops of the terrible talons and bolted up the cliff path. | " |
|   | — Book 1 |   |
Sheep are used metaphorically by Fishlegs when - in his berserker state - he insults Gobber the Belch by comparing his intelligence to that of sheep and jellyfish.
| | | |
| --- | --- | --- |
| " | I'VE MET SHEEP MORE INTELLIGENT THAN YOU ARE! I'VE MET JELLYFISH WHO COULD OUTPLAY YOU IN A GAME OF CHESS! | " |
|   | — Fishlegs to Gobber in Book 4 |   |

Sheep - or rather a sheep's mucus - are mentioned again in Old Wrinkly's Cures for Common Illnesses are part of the remedy for a headache caused by fever.
Camicazi touts her prowess by stating that she has "burgled whole flocks of SHEEP off the Visithugs".
Gallery
References

Sheep on Wikipedia
The FLORA and FAUNA of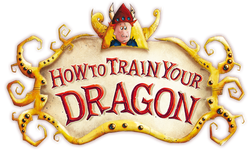 Community content is available under
CC-BY-SA
unless otherwise noted.