Flashburn is an excellent swordfighter who ran a school named, Flashburn's School of Swordfighting.
Biography
20 years before the events of How to Steal a Dragon's Sword, Flashburn met Excellinor the Witch, who blackmailed him into searching for the Crown of the Wilderwest, which she knew was hidden under his school.
Hiccup, Fishlegs, and Camicazi found Flashburn in a spider-web underneath his school after they had been sent by the witch to find the crown.
Physical Appearance
Flashburn holds a proud stature (being a professional sword-fighter), his hair is straight that is slightly curved around the ends. Like most vikings, hie wears a proud viking helmet with slightly twisted horns.
Abilities, Skills, & Talents
Swordfighting: Flashburn is a pro at swordfighting. This earned him much fame and respect throughout the Archipelago. He is also good at taunting and teasing the other chieftains and being heroic in an annoying way. Camicazi describes him as being the "perfect hero".
Trivia
Gallery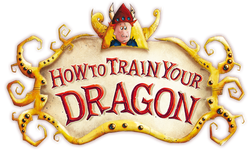 Vikings
Community content is available under
CC-BY-SA
unless otherwise noted.