DreamWorks Dragons is a large animated franchise from DreamWorks Animation loosely based on the How to Train Your Dragon book series by Cressida Cowell. Before the first movie released, DreamWorks released a series of mini shorts as a way to advertise the film during the 2010 Winter Olympics, titled Racing for the Gold.
The franchise currently consists of three feature films- How to Train Your Dragon, How to Train Your Dragon 2 and How to Train Your Dragon: The Hidden World; 3 TV series- Dragons: Riders of Berk, Dragons: Defenders of Berk, and the Netflix exclusive Race to the Edge; several short films- Legend of the Boneknapper Dragon, Book of Dragons, Gift of the Night Fury, and Dawn of the Dragon Racers; and several comics and graphic novels- Riders of Berk series, Defenders of Berk series, Burning Midnight, The Serpent's Heir, and Dragonvine.
The franchise centers around the narrative of its protagonist, Hiccup Haddock III, as he and his friends learn about the local Dragon population, all the while overcoming great challenges that come with growing up and living alongside many species of vicious reptiles and trying to co-exist with them.
The feature films focus mostly on Hiccup and his dragon Toothless, while the TV Series and books also explore in greater detail of the other characters and their dragons, as well as introducing newer characters that tells the tale of Hiccup and the riders and their journey growing up.
Precursor
Feature Films
Short Films
Characters
Main Characters
Minor Characters
Mentioned Characters
Trivia
Gallery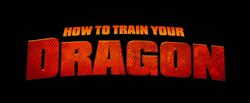 The image gallery for Title Cards
may be viewed here.
External Links

Media
Community content is available under
CC-BY-SA
unless otherwise noted.