Wiki Targeted (Entertainment)
Play Sound

Cuttlefish are a marine invertebrate mentioned very briefly in the How to Train Your Dragon Book series.
Description
Cuttlefish grossly appear similar to Squid, but belong to a separate Order - Sepiida. Squid and cuttlefish both have long bodies and eight tentacles. Cuttlefish also produce ink for defense as with other cephalopods and have chromatopores which allow them to change color for both camouflage and also to daze prey. However, cuttlefish uniquely have an internalized shell called the cuttlebone. This shell is made of calcium carbonate as with other mollusk shells but has many pores. It is roughly ovular and flat. The cuttlefish uses the cuttlebone for buoyancy and can alter the gas-to-liquid ratio within it.
Cuttlefish vary in size depending on the species from six inches to 20 inches. Cuttlefish do not occur around the Americas, and do not enter colder waters, living only in temperate and tropical oceans. As such, historical Vikings would not have encountered cuttlefish, other than possibly along warmer trade routes.
As cuttlefish prey on a variety of creatures, so to are they preyed upon by various predators. These include other cuttlefish, sharks and other fish, dolphins, seals, and assorted seabirds.
Diet
Cuttlefish have a varied diet including: shrimp, crabs, fish, octopuses, assorted molluscs, various aquatic worm species, and even other cuttlefish.
Function
In the Book series, cuttlefish are only mentioned as a metaphor in insults.
In reality, cuttlefish are a food consumed in various cultures, both thee mollusk itself and its ink. Cuttlefish ink was historically used quite often as a dye for its sepia color, but has been replaced with man-made dyes. The cuttlebone is most often seen as an accessory for captive birds such as parakeets as a source of calcium and for beak sharpening.
Appearances
During an 'Advanced Rudery' lesson, Snotlout spars with Tuffnut Junior at hurling insults.
Fishlegs slips into his berserker state due to an illness, and starts to harass a group of violent Hysterics while on an expedition on Mount Villainy.
| | | |
| --- | --- | --- |
| " | I COULD TAKE YOU FRITTERING FAIRY FOLK WITH ONE HAND BEHIND MY BACK! STAND AND FIGHT LIKE MEN, YOU COWARDLY COWERING CUTTLEFISH! | " |
|   | — Fishlegs in Book 4 |   |
References

Cuttlefish on Wikipedia
The FLORA and FAUNA of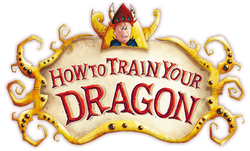 Community content is available under
CC-BY-SA
unless otherwise noted.