Cockroaches are insects mentioned in How to Cheat a Dragon's Curse of the How to Train Your Dragon Book series.
Description
Cockroaches (Order Blattodea) occur worldwide and have over 4000 species. They have lived on Earth since at least 320 million years ago well before reptiles and Dinosaurs appeared.
As with all insects, adult stages have three body segments, six legs, and usually long antennae. The thorax and abdomen are often flattened. They are often shades of brown or black, but some species have patterns such as the Domino cockroach (Therea petiveriana). Most species are social and form colonies with complex communication amongst individuals.
Function
In the Book series, cockroaches are mentioned as a derogatory term. In the Books and in real life, cockroaches are generally reviled by humans and considered pests. This is because of the 30 or so species (out of over 4000) that associate with humans and can carry or cause disease, and infest homes.
Certain very large species such as the Madagascar Hissing Cockroach can be kept as pets. Cockroaches are also a nutritious food source for many cultures. Cockroaches also figure into some Chinese alternative medicine modalities.
Appearances
Norbert the Nutjob hurls insults at Hiccup after the shoots him in the rear with an arrow.
| | | |
| --- | --- | --- |
| " | I SHALL FOLLOW YOU TO THE ENDS OF THE EARTH, TO THE BOTTOM OF THE OCEAN, IN THE GOD-LIKE HEIGHTS OF THE SKY! I PROMISE YOU, YOU HOOLIGAN COCKROACH, THAT YOU WILL REGRET THE DAY YOU SHOT AN ARROW IN THE BOTTOM OF NORBERT THE NUTJOB!! | " |
|   | — Book 4 |   |
References

Cockroach on Wikipedia
The FLORA and FAUNA of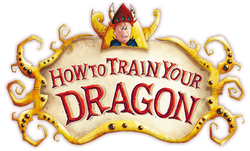 Community content is available under
CC-BY-SA
unless otherwise noted.