| | | |
| --- | --- | --- |
| | Either essential information on this article is missing or the article is in need of major clean-up. Please fix this. | |
| | | |
| --- | --- | --- |
| | This is the transcript page for Cast Out, Part 1, complete with full dialogues and actions. | |
Transcript
[The episode begins with Gobber, Mulch and Bucket in the forest with catapults.]
Gobber: Nothing like starting the morning with a good ambush.
[The Dragon Riders fly towards them.]
Gobber: Catapult, fire!
[They launch giant boulders, which are now hurling towards the teens.]
Fishlegs: Ambush!
Hiccup: Plasma blast, bud!
[While evading the "enemy's" attacks, the twins narrowly avoid getting hit.]
Ruffnut: That thing almost took my head off!
Tuffnut: It did?! Gobber! Do it again!
Hiccup: Fall back, everyone! There's too many of them!
Snotlout: You fall back! I am going in to finish this!
Hiccup: Snotlout, that is not the exercise! Retreat!
[Snotlout flies down towards the catapults, against Hiccup's orders.]
Snotlout: I got your retreat. Right here!
[He flips Hookfang around, hitting the catapult with a blast of fire. The catapult then malfunctions and fires itself, sending a boulder their way. While Snotlout is lounging on Hookfang's neck, the boulder flies past them. Hiccup and Toothless are forced to barrel roll out of the way to avoid getting hit by the boulder, which is now flying towards Astrid. She turns around and at the last second, she leans out of the way, but leans too far and falls off of Stormfly!]
Astrid: AAAAAAAAAHHHHHHH!!!
Hiccup: ASTRID!!!
[As Astrid is falling towards the ground, Hiccup and Toothless dive down to catch her. Right before Astrid can go splat, Hiccup manages to catch her. She then wakes up to Hiccup and Fishlegs.]
Astrid: What? What happened?
[Hookfang lands near the other riders, with Snotlout boasting about his performance, oblivious of what happened.]
Snotlout: Yeah! That's right! That's how Snotlout retreats: he doesn't! Click-click-boom!
[Everyone, including the dragons and except for Astrid, are now glaring at Snotlout, with Hiccup giving the angriest stare of all.]
Snotlout: What? Why are you all looking at me? I mean, listen, I know why you all are looking at me. [Flexes his arms] What? It's Hiccup's stupid exercise!
[Hiccup can't contain his anger no longer.]
Hiccup: You have no idea what you did, do you?!
Snotlout: Yeah. Hookfang and I made the coolest trick shot ever.
Hiccup: You almost got Astrid killed!
Snotlout: Come on, she's fine. Look at her.
[Astrid can barely stand up.]
Astrid: No thanks to you. UGH!
[She is now strong enough to run over to Snotlout, furious and ready to inflict as much pain upon him as possible, before Hiccup stops her by holding her back.]
Hiccup: Okay, alright. Easy there, Astrid!
Astrid: I'm going to kill you!
[She finally calms down then walks away, muttering how she's going to take Snotlout's helmet and "shove it up his dirty, little rotten--".]
Hiccup: That's it. I am tired of this.
Snotlout: I'm tired of this! What are you tired of?
Hiccup: You always have to do things your way.
Snotlout: Well, guess what? I look out for number one. [Gestures to Hookfang] And one "A".
Hiccup: Exactly. How can we rely on you if you don't do what we ask?
Snotlout: So, what are you saying, (Mockingly) Hiccup?
Hiccup: I'm saying, until further notice, you're suspended from the Academy.
Snotlout: What?!
[The riders, including Astrid, are shocked at this, for they have never seen Hiccup this angry at anyone before.]
Hiccup: You're grounded.
[Snotlout pokes Hiccup's chest, as if challenging him.]
Snotlout: You can't ground me! You're not my dad!
[Hiccup pokes back.]
Hiccup: Yes, I can!
[Snotlout then tries to stare him down in intimidation.]
Snotlout: Oh, really?!
[Hiccup angrily stares back, and Snotlout is forced to back down, but isn't giving up yet.]
Snotlout: Watch! [He mounts Hookfang.] Ground this, Dragon Boy!
[He flies off, away from Berk, and as far away from Hiccup as possible.]
Tuffnut: Am I wrong in thinking that grounding means staying on the ground? Because that looks an awful lot like, uh, "skying".
Astrid: You did not have to do that for me, Hiccup.
Hiccup: (matter-of-factly) If we can't count on him during practice, how can we possibly count on him the next time we run into Dagur?
[The scene changes to a picture of Toothless, and Dagur popping up next to it, and talking to it like the deranged person he is.]
Dagur: Hello, Mr. Night Fury. How are we doing today? Happy? Feeling "Hiccup-y" good? Just a big love fest over there on Berk isn't it? Well, that's going to change very soon. That's right. You and I are going to spend some quality time together, ramming it up--
[Savage walks in and interrupts Dagur's one-sided conversation with the picture.]
Savage: Dagur! I have news regarding our latest Dragon Root tests.
Dagur: What did you call me?
Savage: (Catching himself) Right, sorry. Your, uh, "Derangedness".
Dagur: Ah, rolls right off the tongue, doesn't it?
Savage: Uh, yes. Anyway, the Dragon Root test worked exactly like you thought it would. The wild dragons fought for it like, well, you know, wild dragons!
Dagur: Excellent! What shall we do next? So many options!
Savage: Oh, what if we keep an eye on Berk for the right time to plant it?
Dagur: So simple, yet, so deranged. I like it! When the time is right, we will put my plan in to motion, and the Night Fury will finally be mine!
[We are now back at the academy, where there isn't a deranged psychopath in sight. Hiccup then flies in, where we see the twins redecorating Snotlout's pen.]
Hiccup: So, let me guess, Snotlout is out flying?
Tuffnut: You didn't hear it from us.
Hiccup: And, what are you two doing?
Tuffnut: Well, we figured with Snotlout kicked out of the academy and our pen next to his, we'd knock down a wall, create kind of a better flow. It's a Feng Shui-- Obviously, in remembrance of Snotlout. He will be forgotten. Will-- sorry-- Will not be forgotten.

Episode Transcripts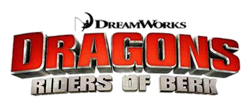 How to Start a Dragon Academy • Viking for Hire • Animal House • The Terrible Twos • In Dragons We Trust • Alvin and the Outcasts • How to Pick Your Dragon • Portrait of Hiccup as a Buff Man • Dragon Flower • Heather Report, Part 1 • Heather Report, Part 2 • Thawfest • When Lightning Strikes • What Flies Beneath • Twinsanity • Defiant One • Breakneck Bog • Gem of a Different Color • We Are Family, Part 1 • We Are Family, Part 2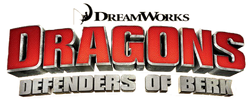 Live and Let Fly • The Iron Gronckle • The Night and the Fury • Tunnel Vision • Race to Fireworm Island • Fright of Passage • Worst in Show • Appetite for Destruction • Zippleback Down • A View to a Skrill, Part 1 • A View to a Skrill, Part 2 • The Flight Stuff • Free Scauldy • Frozen • A Tale of Two Dragons • The Eel Effect • Smoke Gets in Your Eyes • Bing! Bang! Boom! • Cast Out, Part 1 • Cast Out, Part 2

Season 1: Dragon Eye of the Beholder, Part 1 • Dragon Eye of the Beholder, Part 2 • Imperfect Harmony • When Darkness Falls • Big Man on Berk • Gone Gustav Gone • Reign of Fireworms • Crushing It • Quake, Rattle and Roll • Have Dragon Will Travel, Part 1 • Have Dragon Will Travel, Part 2 • The Next Big Sting • Total Nightmare
Season 2: Team Astrid • Night of the Hunters, Part 1 • Night of the Hunters, Part 2 • Bad Moon Rising • Snotlout Gets the Axe • The Zippleback Experience • Snow Way Out • Edge of Disaster, Part 1 • Edge of Disaster, Part 2 • Shock and Awe • A Time to Skrill • Maces and Talons, Part 1 • Maces and Talons, Part 2
Season 3: Enemy of My Enemy • Crash Course • Follow the Leader • Turn and Burn • Buffalord Soldier • A Grim Retreat • To Heather or Not to Heather • Stryke Out • Tone Death • Between a Rock and a Hard Place • Family on the Edge • Last Auction Heroes • Defenders of the Wing, Part 1
Season 4: Defenders of the Wing, Part 2 • Gruff Around the Edges • Midnight Scrum • Not Lout • Saving Shattermaster • Dire Straits • The Longest Day • Gold Rush • Out of the Frying Pan • Twintuition • Blindsided • Shell Shocked, Part 1 • Shell Shocked, Part 2
Season 5: Living on the Edge • Sandbusted • Something Rotten on Berserker Island • Snotlout's Angels • A Matter of Perspective • Return of Thor Bonecrusher • Dawn of Destruction • The Wings of War, Part 1 • The Wings of War, Part 2 • No Dragon Left Behind • Snuffnut • Searching for Oswald... and Chicken • Sins of the Past
Season 6: In Plain Sight • No Bark, All Bite • Chain of Command • Loyal Order of Ingerman • A Gruff Separation • Mi Amore Wing • Ruff Transition • Triple Cross • Family Matters • Darkest Night • Guardians of Vanaheim • King of Dragons, Part 1 • King of Dragons, Part 2
Community content is available under
CC-BY-SA
unless otherwise noted.